From Business…
As a manager and supervisory board member with decades of experience in introducing new technology, I am eager to do things differently and in an innovative way – and am particularly interested in how the German and international economy can become more open, digital and inclusive.
…to Art.
With my gallery, I want to give impulses to our economy and society – through art that stimulates reflection and rethinking. I am neither a professional nor an experienced collector. I let myself be guided by what inspires me and entices me to pause.
Our next exhibition
zwischenhinein

by Nanja Heid

Starting 17th January 2020: How do different materials interact? What effects do they have on us? Nanja Heid explores these questions in her exhibition "in between", opening on January 17 in my gallery. The artist is exploring the effect that combining different fabrics has on both the material and on the viewer. Among other things, visitors can experience drawings made with a sewing machine on paper. The other exhibits, a "sounding floor" and "silent stones", also pursue Nanja Heid's concept. The sounding floor is made of hollow stones into which the artist has incorporated fabrics. A pendulum swings over the stones and causes them to resonate with different sounds. Due to the unevenness of the surface, the melody produced is never the same, the pendulum swings in unpredictable directions and creates an ever-changing symphony. Art lovers are welcome to attend the special opening on 17 January 2020 from 6.30 pm and the special exhibition "Sequenz" with an opening concert on 9 February starting at 2 pm.

Download price listDownload catalogue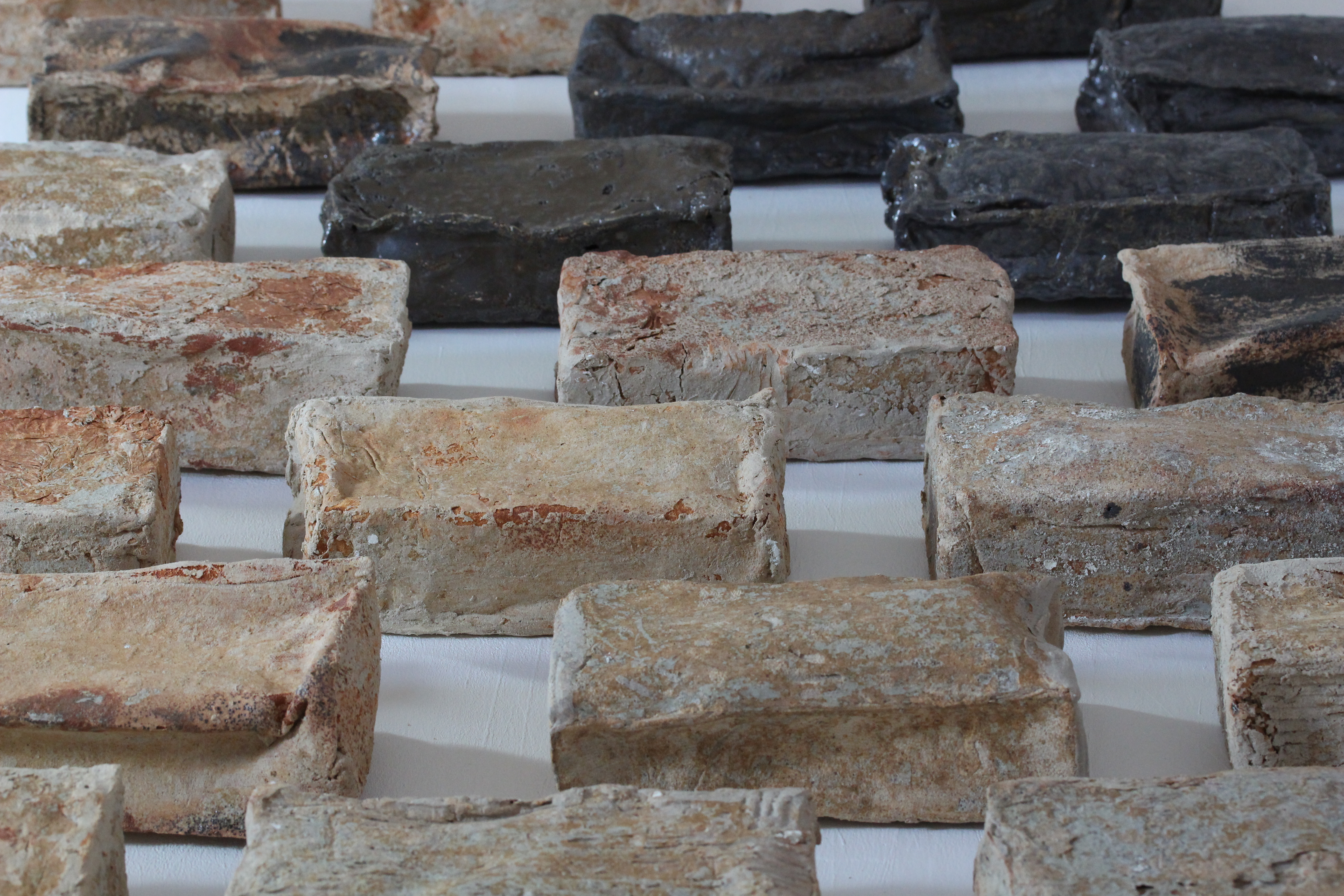 Impressions from the gallery opening
On September 28th, I opened my art gallery in Kiel. We had three fabulous opening days with great guests and a lot of interesting discussions, which attest to my idea that art and business are enriching for each other. Visitors interacted with the wood sculptures by Marcus Meyer in different ways – including climbing on them. I am really looking forward to growing my gallery and learning as I go!
How to find us
The gallery Simone Menne is located in the Alte Feuerwache Kiel, in the middle of the city centre. The easiest way to reach us is by public transport, e.g. bus line 11 from Kiel main station. If you come by car, you can use one of the surrounding car parks (Parkhaus Jensendamm, Parkhaus Schlossgarage).
Galerie Simone Menne, Alte Feuerwache 13 , 24103 Kiel